Rebirth water and its partners
Aqua Dyn Auroville was created in 1994 as a Research and Development Center for the benefits of pure, living water.
Pursuing this research and its applications, Aqua Dyn Auroville, under the impetus of its founder Bhagwandas, has developed a system combining filtration and dynamization, known as "biodynamization", enabling the same quality of treated water to be produced on a large scale. It's an invention of Aqua Dyn Auroville.
Aqua Dyn Auroville's innovative technology ensures extreme water purification, combined with biodynamization, Light & Sound® information and trace element saturation.
For almost 30 years, Aqua Dyn Auroville has been committed to restoring drinking water to its rightful place as a source of life and vitality, and has been carrying out humanitarian projects to promote access to quality water for all.
In 1992, the RIO Earth Summit brought together 164 nations to discuss sustainable development. At this summit, sustainable development was defined as development that meets the needs of the present without compromising the needs of future generations.
A lot of time has passed since then, and environmental challenges have become a constant preoccupation.
One of the sectors of the economy in which there is much to be done is the building industry. This sector alone consumes at least 40% of natural resources, 40% of energy, 16% of water and produces at least 25% of CO2 emissions and 40% of waste.
However, significant savings can be made in many areas by implementing technical solutions dedicated to energy savings and respect for the environment.
That's why many construction and renovation projects are now being launched with a "High Environmental Quality" approach.
When it comes to water treatment, there's still a lot of work to be done to implement the most environmentally-friendly solutions possible in both open and closed (heating-type) systems.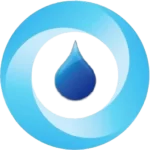 Esaltia! is a company based in Spain, specializing in the treatment of limescale, which is very prevalent in certain regions. They have developed a unique expertise in water treatment and anti-scale solutions, and their anti-scale system is one of the most effective on the market, as well as being ecological and economical.
A German giant in ultrafiltration systems, we offer a wide range of products adapted to different needs, and pay close attention to the quality of the materials used and their filtration performance.
The natural material activated carbon is processed using an internationally patented process. All raw materials are controlled for residues by the LGA (Landesgewerbeanstalt of Bavaria, a German public authority). They meet rigorous European standards. Their performance is unsurpassed, thanks to state-of-the-art technology.
These filters combine the extraordinary filtration fineness of 0.45 µm with the high adsorption capacity of coconut shell activated carbon.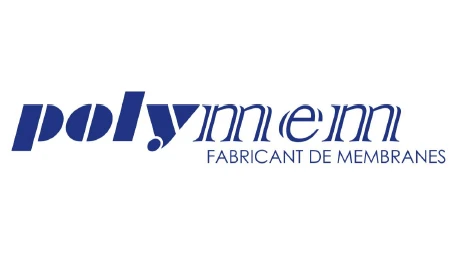 Polymem is an independent French company whose water ultrafiltration solutions are deployed internationally (average export sales of 50% over the past 20 years) and whose raison d'être is innovation in hollow-fiber membranes. Based in Castanet Tolosan (Toulouse), Polymem was founded in 1997 by two engineers specializing in hollow-fiber membranes.
In more than 20 years of existence, Polymem has gradually established itself as the only French manufacturer of hollow-fiber membranes for water treatment, by anticipating the demands of municipal and industrial markets in several regions of the world and developing appropriate products.
With more than 300 membrane plants worldwide, Polymem is now internationally recognized not only for its ability to develop innovative products, but also for the quality of its mass production of micro and ultrafiltration membranes and modules.
Since 1974, the Corsa Group has been dedicated to domestic and industrial water treatment. From day one, we've been committed to offering top-quality products using the very latest technology. To achieve this, we have our own manufacturing and R&D departments, essential pillars of our quality and innovation.
Our mission is nothing less than to improve people's quality of life. This is the goal that we, the workers who are part of the group, strive for day after day.
To achieve this, we believe it's essential to maintain the illusion of day one, empathy with our customers and the versatility that enables us to adapt to changing times.
OmWater Design S.L. is an Aragonese industrial design studio built on three pillars: 
Ecology
Spirituality
The design
Omwater bottles are designed entirely according to the golden ratio (the structure we find in nature), the OM symbol (the sound of creation), the color blue to solarize the water, the flower of life pulsing from the bottom and gratitude, all combined in this bottle to raise the vibration of the water and of those who use it.