We offer a wide range of products to meet everyone's needs, from individual kitchens to local authorities, crèches, spas, hotels and restaurants, sports centers and health centers (naturopathy, thalassotherapy, etc.).
Whatever their size, our installations benefit from the combination of our four levels of water treatment: extreme purification, dynamization with patented Bio-Dynamisation® technology, information through Light & Sound® and water saturation with trace elements.
Our fountains benefit from Aqua Dyn Auroville's proven quality and will be with you for many years.
The Mélusine fountain is designed for medium-sized families or communities.
It can supply 8 to 10 liters per hour of pure, living water, thanks to a reverse osmosis system and its unique Bio-Dynamisation® and Light & Sound® information process.
Aqua Dyn Auroville's design team conceived the Jalamo to enable everyone to have easy access to pure & bio-dynamic water, on a daily basis, without the hassle of clutter or a great need for space.
There's no need for bulky tanks or water storage.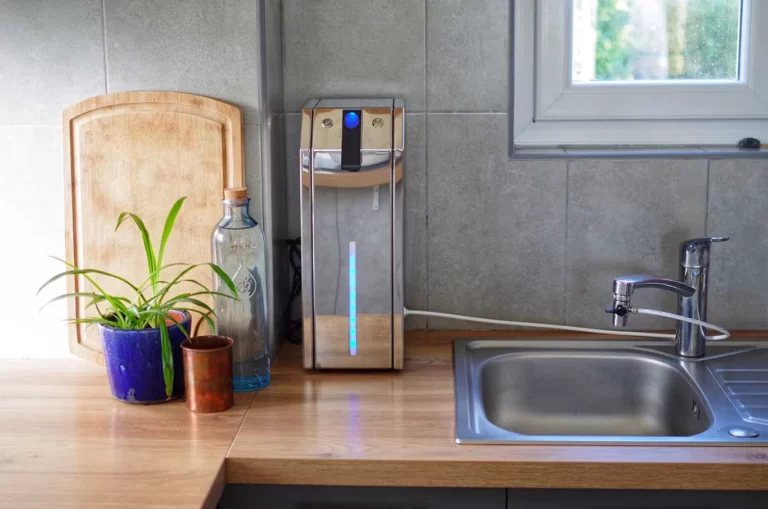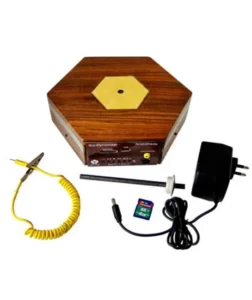 Ideal for those who already have a water purifier at home and want to take their water quality one step further.
It's the perfect complementary equipment.
Created to enhance the properties of filtered or mineral water in a personalized way, Traveller is your ally in helping you preserve your potential well-being and vitality, and promote cellular hydration of your body.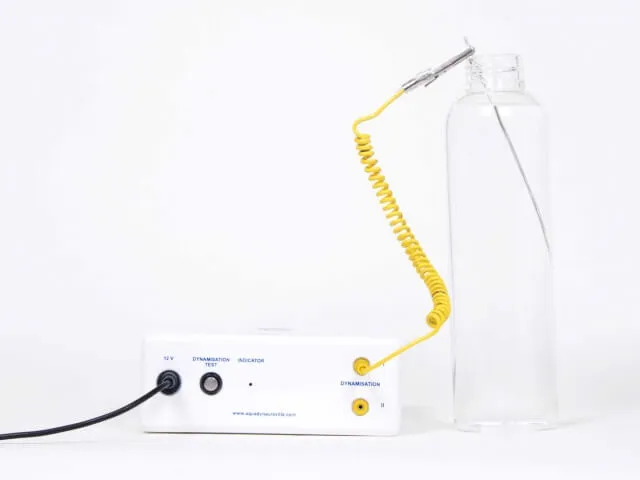 Thanks to its robustness, the Mytaé model is specifically designed to meet the need for high-quality water for professional use: bakeries, pizzerias, restaurants, etc.
Biodynamic water also improves sourdough fermentation and plays a major role in dough quality in bakeries and pizzerias.

The Aqua Vision fountain is a jewel of technology, featuring all the filtration systems for which Aqua Dyn Auroville is renowned, plus an LCD screen perfect for shop information.
Its slim, elegant design makes it perfect for restaurants, hotels, gyms, spas and medium-sized businesses.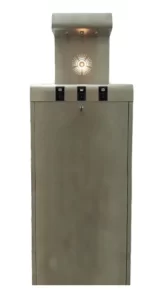 The Fonté Clara fountain's elegant, sober design, high flow rate and cooling technology make it perfect for shops, sports centers, refectories, shopping malls, businesses, etc.
The Cyrene fountain is a model designed for businesses, medium-sized communities, villages or eco-locations. It can supply from 50 to 240 liters per hour of pure, living water.
Custom solutions & local authorities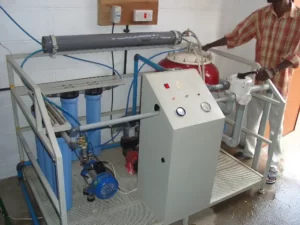 Water distribution in homes can be treated as a whole. Rebirth Water offers tailor-made water filtration and dynamization solutions for an entire house, building or group of dwellings.
Rebirth Water, via its subsidiary Eau Dyn, offers the rapid installation by truck of a container fitted out to treat water in all types of environment. 
The qualities of this biocompatible water mean that it can be stored for long periods without the addition of chemicals.
Natural limescale remover
The water that supplies homes, hotels and other industrial facilities contains a significant amount of limescale, which causes numerous problems for equipment and generates excess energy and repair and maintenance costs.
Excessive limescale causes economic losses, as it acts as a thermal insulator in installations, increasing the heating time of domestic hot water.
As a result, the energy required to heat domestic hot water increases over time.
A bottle made with love to transmit good vibrations to the water.
The OmWater bottle is designed entirely around the golden ratio (the structure we find in nature), the OM symbol (the sound of creation), the color blue to solarize the water, the flower of life pulsing from the bottom and gratitude, all combined in this bottle to raise the vibration of the water and those who use it.
Nearly 30% of the water our bodies absorb comes from shower water. That's why we offer a filtration system that's quick and easy to install, and fits any type of shower. With its 15 filtration stages, our shower filter ensures quality water for you and your whole family.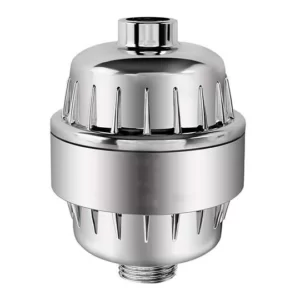 Rebirth Water uses the technology and knowledge of Aqua Dyn Auroville to enable you to enjoy biocompatible water in your own home, thanks to a wide range of products to suit every need. From individual kitchens to day-care centers, spas, hotels and restaurants, sports and health centers (naturopathy, thalassotherapy, etc.).
Rebirth water is Aqua Dyn Auroville's exclusive partner for Aqua Dyn Auroville in Europe, providing import, distribution, maintenance and warranty services.