Trace element electrode
118,00€ - 1104,00€ INCL. VAT
The electrodes sold are ISO 9001 certified and for medical use.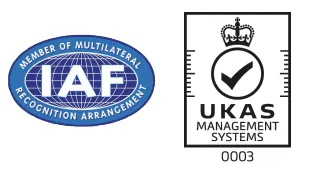 Electrode dynamization is certainly a fast and effective way of correcting essential trace element deficiencies and rebalancing self-defense mechanisms.
After water treatment with a single trace element electrode or a combination of 2 or 3 electrodes, all treated water can be mixed before consumption. This constitutes a polyvalent water. Poly-metallic dynamized water can be obtained directly, using the following electrodes in combination: zinc, silver, copper, magnesium, nickel, manganese and cobalt. For dynamized water without trace element diffusion, the carbon trace element electrode alone is sufficient.
A minimum lead time of 15 days for all trace element electrode deliveries.
SATISFIED OR YOUR MONEY BACK
You have 14 days to return your purchase and be reimbursed.
FREE DELIVERY IN FRANCE
From €99 by Colissimo. Deliveries are 100% CO2 neutral.
Secure payment
SSL certificate and payment secured by Crédit Coopératif bank.
Description
Properties associated with each metallic trace element electrode :
Aluminium: cerebral-motor centers, insomnia.
Silver : antitoxic, pneumonia, anemia, anti-infectives.
Carbon : boosts the immune system, indispensable catalyst for intracellular exchanges, liver disorders, beverage regeneration.
Chromium : eyes, sugar assimilation, hair revitalization.
Cobalt : an indispensable component of vitamin B12, essential for vegetarian diets.
Copper : anti-inflammatory, kidney ailments.
Tin : eliminates toxins.
Iron : anemia, anorexia, growth.
Germanium : cancer, immune defenses (use alone - without other trace elements).
Magnesium : neuromuscular regulator, senility, osteoporosis, stones, immune system strengthening.
Manganese : asthma, eczema, rheumatism, glandular stimulant.
Nickel : nervous disorders, headaches, cirrhosis, sugar assimilation.
Gold : heart disease, blood pressure, blood.
Selenium : antioxidant, malnutrition, immune system booster.
Silicon : nervous system balance, tissue regeneration, ageing.
Titanium : for cosmetics.
Zinc : insomnia, endocrine problems, skin diseases, pituitary regulator, depression, breast and prostate cancer prevention.
Copper, gold and silver : the combination of these three trace elements gives excellent results for immunity, thanks to their combined therapeutic effects.
How to proceed?
If you wish to saturate water with a trace element electrode of your choice, proceed as follows:
1. Take the quantity of water you wish to saturate from the Fountain tap. Use a non-metallic container, preferably glass or porcelain. You can also use food-grade plastic.
2. Connect one of the cables to one of the two sockets on the side of the Fountain. These sockets are identical, there is no polarity. This allows you to connect 2 cables to saturate 2 bottles at the same time.
3. To enrich your water with a single trace element electrode, use one of the sockets indiscriminately. The second socket allows you to treat the water in a second container with another trace element of your choice.
4. At the other end of the cable(s), place the chosen electrode in the alligator clip. Note that there is no risk here, as the current flowing through the clamp and electrode is very low.
The electrode must be perpendicular to the clamp, which rests on the edge of the container.
5. Immerse the electrode in at least 5 cm of water.
6. Make sure that the clamp itself is never immersed, otherwise you will cancel out the effects of micronutrient saturation and bio-dynamization.
7. The time required for saturation depends on the quantity of water.
A minimum of 2 hours per liter (low saturation) and a maximum of 8 hours (high saturation) are required. However, even if the water has reached its maximum saturation level, there is no danger in leaving the trace element electrode connected, as there is no possibility of overdosing. Since the water has reached its maximum saturation level, it will not exceed it. When you want to stop saturation, remove the electrode from the water before disconnecting the cable.
Important
- To retain the benefits of bio-dynamization, the water must not be brought into contact with any metal object, including a disconnected electrode, as this immediately cancels out the bio-dynamization. Of course, the water retains its high purity and remains fit to drink.
- The Fountain must remain continuously supplied with electricity during the saturation and bio-dynamization period. However, if the power is cut off, there is no adverse effect - the water remains very pure and fit to drink. But the bio-dynamization and trace element saturation process will have to be repeated, as explained above.
If you have any further questions, please contact us via our contact form. Click here to contact us
Or call us directly on 05.31.60.02.42.
Further information
| | |
| --- | --- |
| Weight | ND |
| Dimensions | ND |
| Electrodes | Copper, Carbon, Silver, Gold, Copper, gold, silver, Molybdenum, Manganese, Magnesium, Zinc, Selenium, Bismuth, Tin, Silicon, Chromium, Nickel, Cobalt, Iron, Germanium, Copper, gold, silver |